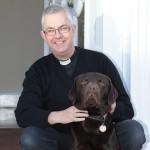 Welcome to Parish of Christ the King. The parish has two churches Christ the King & Our Lady of Lourdes and St Augustine's.  The parish history can be found under 'About' in the menu at the top of this page. Christ the King church is open everyday from 7am until 8pm. Please try and pop in. This website has information about what goes on in the parish as well as information about our schools. (old website link) Also welcome to those joining us over the internet watching our services live. Any comments or feedback please call or email.
Canon Tom Farrell. Parish Priest. father-tom@ctk-cov.org..uk 
Parish Visitation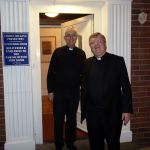 The Parish Visitation with Bishop Kenney on weekend of 15th/16th November and it went well. I thank the many people who worked so hard to provide everything we needed. People were very generous in providing the tea for the Parish Groups, food for Bishop Kenney and transport for visits to the sick and housebound. I really appreciate the time that the schools and parish gave to the weekend and I am sure the Bishop had a clear idea of the many aspects of our parish. Thank you all!! Fr Tom.
Listen to Bishop Kenney's Homily at 12 noon Mass on Sunday 16th November 2014
Youtube video link. Photos link
Parish Prayer
God our Father you call us together to make our Parish a sign of the heavenly kingdom. Help us through this Church and our lives To be a fountain of faith, a beacon of hope And a haven of charity and prayer. We ask these prayers through Christ Our Lord. Amen.
The Advent Antiphons
The Church's ancient "O Antiphons" are prayed around the world during the final days of Advent. December 17th – 23rd inclusive.
Wed December 17th: O Sapientia
O Wisdom, coming forth from the mouth of the Most High, reaching from one end to the other mightily, and sweetly ordering all things: Come and teach us the way of prudence
Thurs December 18th: O Adonai
O Adonai and leader of Israel, who appeared to Moses in the fire of the and gave him the law on Sinai: Come and redeem us with an outstretched arm.
Fri December 19th: O Radix Jesse
O Root of Jesse, standing as a sign among the peoples; before you kings will shut their mouths, to you the nations will make their prayer: Come and deliver us, and delay no longer.
Sat December 20th: O Clavis David
O Key of David and sceptre of the House of Israel; you open and no one can shut; you shut and no one can open: Come and lead the prisoners from the prison house, those who dwell in darkness and the shadow of death.
Sunday December 21st O Oriens
O Morning Star,splendour of light eternal and sun of righteousness:Come and enlighten those who dwell in darkness and the shadow of death.
Monday December 22d O Rex Gentium
O King of the nations, and their desire,the cornerstone making both one:Come and save the human race,which you fashioned from clay
Tuesday December 23rd O Emmanuel
O Emmanuel, our king and our lawgiver,the hope of the nations and their Saviour:Come and save us, O Lord our God.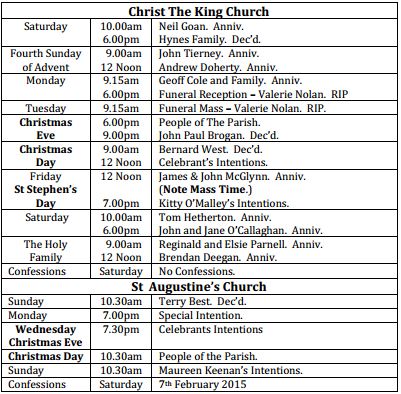 Newsletter 21st December  14th December   Annual Parish Report:  2013/14
This week we pray for…..
Those recently deceased Valerie Nolan and Klara Bryk. May they rest in peace.
Those preparing for Baptism,  James Harrison and Angela Howe Justin Webb and Claire Fletcher.
Online prayer requests link.  Send your Prayer Requests to be displayed online link.
The Season of Advent 2014
An Advent Program of preparation at Christ the King Advent and Christmas 2014
Prepare ye the way of the Lord Poster   An Afternoon of Reflection for Advent 30/11
We have an extra Mass on Monday evening at 7.00pm at St Augustine's and an early morning Mass at 7.00am each Thursday at Christ the King, followed by breakfast. St Augustine's School have a programme of prayer for each day of Advent and Christ the King have an Advent Prayer and Benediction at 2.30pm Each Friday in Advent we will have Exposition after the morning Mass, with confessions and spiritual direction available from 11.00am – 12 Noon and a Holy Hour from 12 Noon – 1.00pm. You can pop in for five or ten minutes any time during these Friday devotions.
Sr Ruth writes…..
Advent?
Advent is a puzzle. It is a season of 'joyful hope' for the Birth of Jesus, yet the vestments are purple, no 'Gloria', echoes of Lenten fasting. What sort of season is it meant to be? Its history may be a key to the puzzle……..continue reading link, all previous articles link
A Walk with a Minion of Satan Paperback book
Talks on Catholic Faith September 2014 – March 2015 at Christ the King.
Poster – Talks on the Faith 2014-15
The Course is made up of 15 Units with Talks and DVD presentations. Units 1—6 September to Christmas Break, Units 7—15 After  Christmas to Easter
Units, Date
1. The Sacraments, 24th September
2. Baptism, 8th October
3. Confirmation, 22nd October
4. The Eucharist, 5th November
5. The God of Scripture, 19th November
6. The Father's Promise, 3rd December
Christmas Break
7. Jesus Our Saviour, 14th January
8. Children of God, 21st January
9. Living our Faith, 28th January
10. St Benedict, 4th February
11. St Francis of Assissi, 11th February
12. St Ignatius of Loyol,a 25th February
13. St Catherine of Sienna, 4th March
14. St Patrick, 18th March
15. St Therese of Lisieux, 25th March
Easter & Reception of New Catholics into Church
Please consider this course. It is suitable for those wishing to join the Catholic Church, but also for any Catholic wanting to grow in the knowledge of their faith. Especially helpful for Catholic Teachers.
Medjugorje 9- 16 June 2015, 13-20 October 2015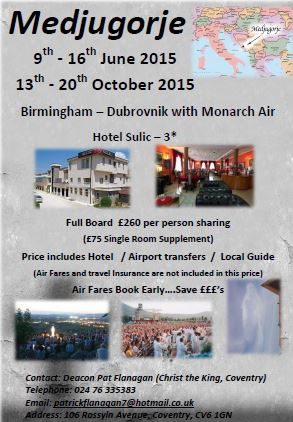 Birmingham – Dubrovnik with Monarch Air
Hoel Sulic – 3* Full Board – £260 per person sharing, £75 single room Supplement
Price includes: Hotel / Airport transfer / Local Guide.  Air Fares and Travel Insurance are not included in this price.
Air Fares book early Save ££££!!!!
Contact: Deacon Pat Flanagan (Christ the King, Coventry), 024 76 335383
Patrickflanagan7@hotmail.co.uk 106 ROossyln Avenue, Coventry, CV6 1GN
Poster Medjugore leaflet
Christ the King Football Team
Christ the King Football Club will be holding their 70th Anniversary celebratory dinner on Saturday, November 12th, 2016, the venue for the event will be the Royal Court Hotel. There will be other events throughout that year starting with a mass in January, dates etc will follow in due course. Contact James Brown for more information email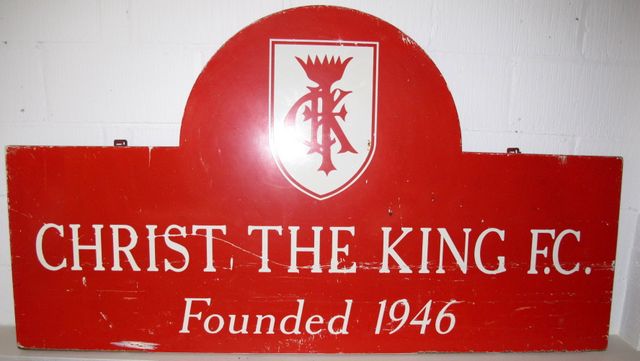 Parish pilgrimage to the Holy Land in September 2014
"Probably the best pilgrimage we have done" that was Fr Tom's verdict on the parish pilgrimage to the Holy Land in September 2014…..link
Confirmation 21st June 2014
Photos link, youtube video link:
Pilgrimage to Krakov June 2014
About link  Photos link Photos by Francis McManus link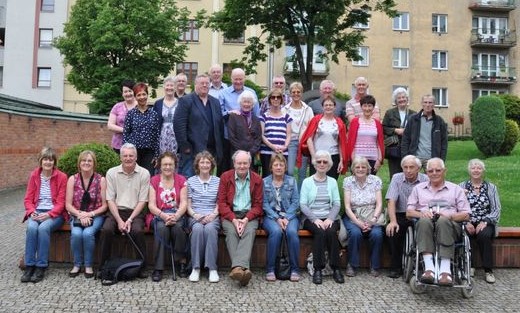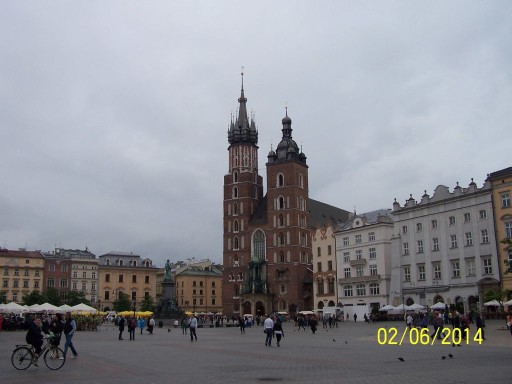 India: Jesuit statement from JAMIA Muslim-Christian meeting

We thirteen Jesuits (five from JCAP and eight from JCSA) gathered at Nav Jivan Renewal Center, Delhi, from 19 to 21 December 2014 to share our experiences and concerns for the Jesuit mission among Muslims in Asia [JAMIA]. Fr Heru Prakosa SJ, one of the members of the expert committee that helps Fr General on […]

The Great 'O' Antiphons: O Rex Gentium - December 22nd

There is something interesting about the type of King in this antiphon, three main points perhaps? The first takes us deep into the prophecies of the Hebrew Scriptures, those oracles of God uttered in His name deep in the ancestral history of faith. Isaiah pulls together nearly all of the images given us in the […]

Quebec: Oldest parish in North America celebrates 350th anniversary

Notre-Dame de Québec, the oldest church in the Americas north of Mexico City has been celebrating its 350th Jubilee this year with many special events. On 9 December, the 300 000th visitor passed through the Holy Door at the Cathedral - Suzanne Legault, a native of St Stanislaus Kostka, near Valleyfield in Québec. Cardinal Gérald Cyprien […]