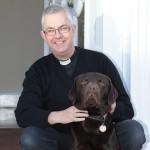 Welcome to Parish of Christ the King. The parish has two churches Christ the King & Our Lady of Lourdes and St Augustine's.  The parish history can be found under 'About' in the menu at the top of this page. Our website has just been updated and has gone live as of St Patrick's day!! The old website can still be accessed by clicking on the following link. I hope you like the new look. It is much more user friendly for those using tablets and mobile phones. We also welcome those joining us online over the internet. Christ the King church is open everyday from 7am until 8pm. Please try and pop in. This website has information about what goes on in the parish as well as information about our schools. Any comments or feedback please call or email me. 
Canon Tom Farrell. Parish Priest. father-tom@ctk-cov.org..uk 
Parish Prayer
God our Father you call us together to make our Parish a sign of the heavenly kingdom. Help us through this Church and our lives To be a fountain of faith, a beacon of hope And a haven of charity and prayer. We ask these prayers through Christ Our Lord. Amen.
Deanery Visitation
As you know we are welcoming Bishop Kenney to the Parish for our Visitation on the weekend of 15th and 16th November. His outline timetable for the weekend is as follows: arrive around lunch time. 1.30 – 3.30pm, visit some of the sick of the parish with some of the Priests and Deacons. 3.30pm, meet Headteachers and School Governors. 4.00pm, tea with various parish groups (fifteen minutes with each group to include Youth Group, SVP, Legion of Mary, Justice and Peace, Pastoral Care, Sports Groups, Mercia Club). Could any parish group leaders see me to arrange their slot between 4.00pm and 5.30pm. He will celebrate the 6.00pm Mass and meet parishioners afterwards over a cup of tea. 7.30pm interviewing Priests. On Sunday morning he will be at the 9.00am, 10.30am and 12 Noon Masses. After lunch, interviews with four Deacons. 4.00pm, visit Holy Rosary Convent. 4.30pm, tea with Parish Finance Group. 5.30pm, review of visit with Parish Priest. 6.30pm, depart. This timetable is of course flexible but we will try to keep to these timings and could group leaders please confirm that they are able to come along. I ask that you all support us over this weekend and allow the Bishop to see the full life of the parish and the various ways in which so many of you are involved. The Visitations only occur every six years, so it is important that we give a good reflection of the life of the parish. It will be a good opportunity for the Bishop to meet those who he will be confirming this coming year and those involved in this year's sacramental programmes.
Holy Souls in November.
We continue to put together our Book of Remembrance for the Holy Souls in November. There are envelopes available at the back of the church which you can place into the box at the back of the church also. You can also post these through the presbytery letter box. Please hand in the envelopes over the next few weeks so that we can put together the Book of Remembrance which we read from during all the Masses in November.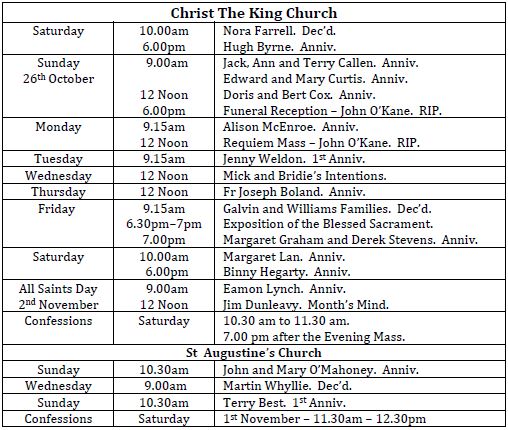 Newsletter 26th October 19th October Annual Parish Report:  2013/14
This week we pray for…..
Those recently deceased John O'Kane, Molly Naughton and Sarah White. May they rest in peace.
We pray for those preparing for Baptism,  Roxy Angel Mary Stokes.
Online prayer requests link.  Send your Prayer Requests to be displayed online link.
Sr Ruth writes…..
Synods amd Councils link, all previous articles link
A Walk with a Minion of Satan Paperback book
Talks on Catholic Faith September 2014 – March 2015 at Christ the King.
Poster – Talks on the Faith 2014-15
The Course is made up of 15 Units with Talks and DVD presentations. Units 1—6 September to Christmas Break, Units 7—15 After  Christmas to Easter
Units, Date
1. The Sacraments, 24th September
2. Baptism, 8th October
3. Confirmation, 22nd October
4. The Eucharist, 5th November
5. The God of Scripture, 19th November
6. The Father's Promise, 3rd December
Christmas Break
7. Jesus Our Saviour, 14th January
8. Children of God, 21st January
9. Living our Faith, 28th January
10. St Benedict, 4th February
11. St Francis of Assissi, 11th February
12. St Ignatius of Loyol,a 25th February
13. St Catherine of Sienna, 4th March
14. St Patrick, 18th March
15. St Therese of Lisieux, 25th March
Easter & Reception of New Catholics into Church
Please consider this course. It is suitable for those wishing to join the Catholic Church, but also for any Catholic wanting to grow in the knowledge of their faith. Especially helpful for Catholic Teachers.
Medjugorje 9- 16 June 2015, 13-20 October 2015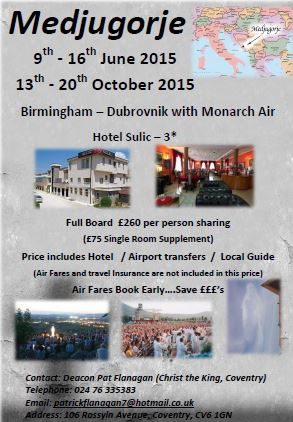 Birmingham – Dubrovnik with Monarch Air
Hoel Sulic – 3* Full Board – £260 per person sharing, £75 single room Supplement
Price includes: Hotel / Airport transfer / Local Guide.  Air Fares and Travel Insurance are not included in this price.
Air Fares book early Save ££££!!!!
Contact: Deacon Pat Flanagan (Christ the King, Coventry), 024 76 335383
Patrickflanagan7@hotmail.co.uk 106 ROossyln Avenue, Coventry, CV6 1GN
Poster Medjugore leaflet
Christ the King Football Team
Christ the King Football Club will be holding their 70th Anniversary celebratory dinner on Saturday, November 12th, 2016, the venue for the event will be the Royal Court Hotel. There will be other events throughout that year starting with a mass in January, dates etc will follow in due course. Contact James Brown for more information email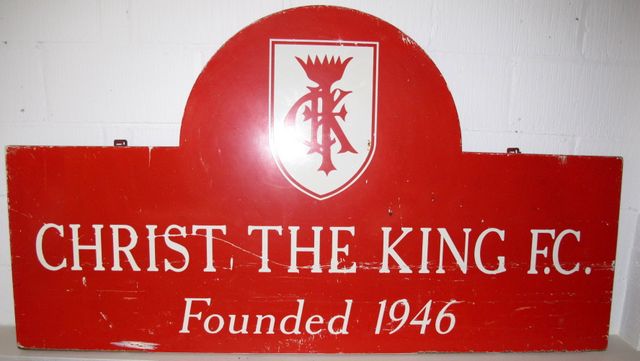 Parish pilgrimage to the Holy Land in September 2014
"Probably the best pilgrimage we have done" that was Fr Tom's verdict on the parish pilgrimage to the Holy Land in September 2014…..link
Confirmation 21st June 2014
Photos link, youtube video link:
Pilgrimage to Krakov June 2014
About link  Photos link Photos by Francis McManus link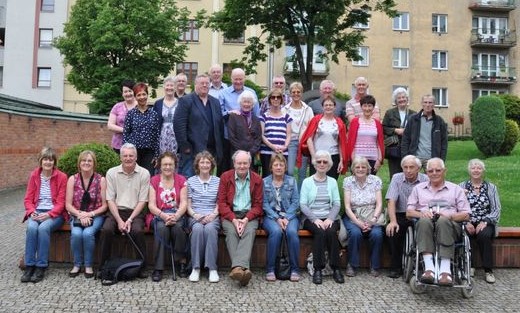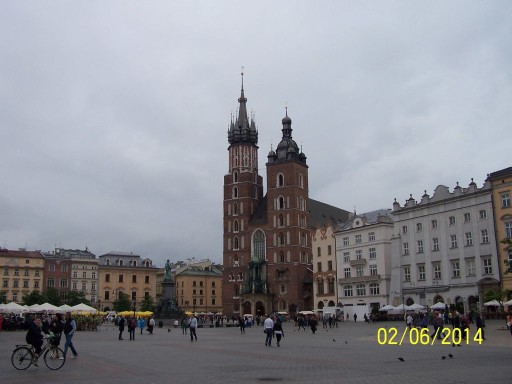 Memories of a parish in wartime brought back to life

A London parish is finally able to erect a war memorial to its war dead, having rekindled memories on the verge of being lost forever. Extensive research into wartime St Anselm's, Tooting Bec, has uncovered the names of 30 people – service personnel and civilians – who are to be commemorated in plaques in the church […]

Iraq: More than 700 Christian families flee ISIS to Baghdad

More than 700 Christian families from Mosul and the Nineveh Plain are now lliving as refugees in makeshift housing and temporary accommodation in Baghdad, after being forced to leave their homes by Islamic State. Raad Jalil Kajaji, head of the finance Office for Christians, Yazidis, Sabean and Mandaeans, said the number of Christian refugees arriving […]

Pope Francis: We are all the Church

We are all the Church! All of us all of us Baptized! We are the Church, the Church of Jesus'". This was the message at the heart of Pope Francis' general audience today, (Wednesday), which he dedicated to the relationship between the visible and spiritual reality of the Church.  The Pope observed that the Church […]