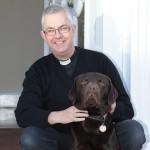 Welcome to Parish of Christ the King. The parish has two churches Christ the King & Our Lady of Lourdes and St Augustine's.  The parish history can be found under 'About' in the menu at the top of this page. Our website has just been updated and has gone live as of St Patrick's day!! The old website can still be accessed by clicking on the following link. I hope you like the new look. It is much more user friendly for those using tablets and mobile phones. We also welcome those joining us online over the internet. Christ the King church is open everyday from 7am until 8pm. Please try and pop in. This website has information about what goes on in the parish as well as information about our schools. Any comments or feedback please call or email me. 
Canon Tom Farrell. Parish Priest. father-tom@ctk-cov.org..uk 
Parish Prayer
God our Father you call us together to make our Parish a sign of the heavenly kingdom. Help us through this Church and our lives To be a fountain of faith, a beacon of hope And a haven of charity and prayer. We ask these prayers through Christ Our Lord. Amen.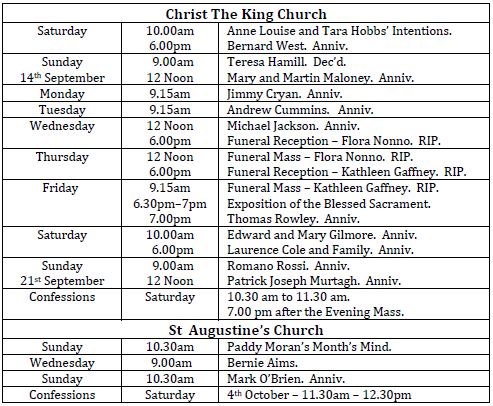 Newsletter  14th September  7th September,  Annual Parish Report:  2013/14
This week we pray for…..
Patrick Stack, Kathleen Gaffney, Flora Nonno and Mark McKay.  May they rest in peace.
We pray for those preparing for Baptism,  Frankie John Howes, Bay Titan Wilson, Charlotte Hand, Laken Jay Painter, Tyler Jonathan Ball and Lana-Joy.
We pray for those preparing for Marriage: Johnathan King and Sue Huynh.
Online prayer requests link.  Send your Prayer Requests to be displayed online link.
Talks on Catholic Faith September 2014 – March 2015 at Christ the King.
Poster – Talks on the Faith 2014-15
The Course is made up of 15 Units with Talks and DVD presentations. Units 1—6 September to Christmas Break, Units 7—15 After  Christmas to Easter
Units, Date
1. The Sacraments, 24th September
2. Baptism, 8th October
3. Confirmation, 22nd October
4. The Eucharist, 5th November
5. The God of Scripture, 19th November
6. The Father's Promise, 3rd December
Christmas Break
7. Jesus Our Saviour, 14th January
8. Children of God, 21st January
9. Living our Faith, 28th January
10. St Benedict, 4th February
11. St Francis of Assissi, 11th February
12. St Ignatius of Loyol,a 25th February
13. St Catherine of Sienna, 4th March
14. St Patrick, 18th March
15. St Therese of Lisieux, 25th March
Easter & Reception of New Catholics into Church
Please consider this course. It is suitable for those wishing to join the Catholic Church, but also for any Catholic wanting to grow in the knowledge of their faith. Especially helpful for Catholic Teachers.
 Future Dates
Blessing of the Graves 2014
Canley – Sunday 21st September at 3.00pm
St Paul's – Sunday 28th September at 3.00pm
London Road – Sunday 5th October at 3.00pm
Lenton's Lane – Sunday 12th October at 3.00pm
Arrangements for the Parish trip to Lourdes next year.
This will be May half Term, May 23rd to May 29th. The cost will be £550 and we are taking names for the first fifty places. If there is demand we will then book on the next fifty. To secure a place please call in to the office with a £25 deposit as soon as possible.
Christ the King Football Team
Christ the King Football Club will be holding their 70th Anniversary celebratory dinner on Saturday, November 12th, 2016, the venue for the event will be the Royal Court Hotel. There will be other events throughout that year starting with a mass in January, dates etc will follow in due course. Contact James Brown for more information email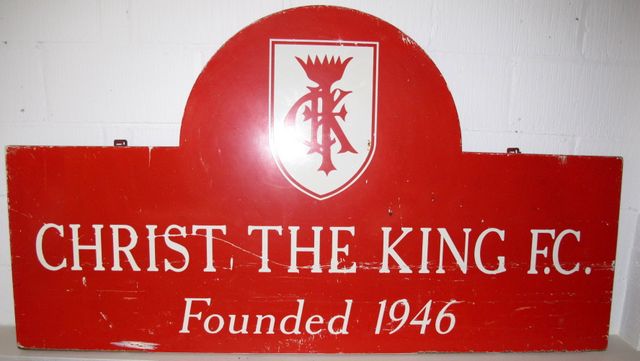 Australia: Dominican appointed as new Archbishop of Sidney

Pope Francis has appointed the Most Rev Anthony Fisher OP as the new Archbishop of the Catholic Archdiocese of Sydney. He has been Bishop of Parramatta since 2010. Archbishop-elect Anthony Fisher will be the ninth Metropolitan Archbishop of Sydney. He succeeds Cardinal George Pell who was appointed to a new senior role in the Vatican […]

Birmingham: Newman University to host family life conference

Newman University is hosting a day-long conference in response to the Extraordinary Synod of Bishops on the Pastoral Challenges of the Family in the Context of Evangelisation on 25 October. The conference, which runs from 10am to 4.30pm, follows the Synod's own two-week meeting and will provide a platform for professionals working with families to discuss […]

World Week for Peace in Palestine Israel

The 2014 World Week for Peace in Palestine Israel begins on Sunday, 21 September. The Palestine Israel Ecumenical Forum (PIEF) of the World Council of Churches is inviting member churches, faith-based communities, and civil society organizations around the world to join together for a week of advocacy and action in support of an end to […]