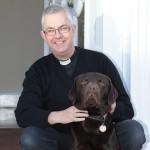 Welcome to Parish of Christ the King. The parish has two churches Christ the King & Our Lady of Lourdes and St Augustine's.  The parish history can be found under 'About' in the menu at the top of this page. Our website has just been updated and has gone live as of St Patrick's day!! The old website can still be accessed by clicking on the following link. I hope you like the new look. It is much more user friendly for those using tablets and mobile phones. We also welcome those joining us online over the internet. Christ the King church is open everyday from 7am until 8pm. Please try and pop in. This website has information about what goes on in the parish as well as information about our schools. Any comments or feedback please call or email me. 
Canon Tom Farrell. Parish Priest. father-tom@ctk-cov.org..uk 
Parish Prayer
God our Father you call us together to make our Parish a sign of the heavenly kingdom. Help us through this Church and our lives To be a fountain of faith, a beacon of hope And a haven of charity and prayer. We ask these prayers through Christ Our Lord. Amen.

Newsletter 27th July  20th July  13th July  Annual Parish Report:  2013/14
This week we pray for…..
This week we pray for Eileen O'Donnell, Maria Webb and Grace O'Connell. May they rest in peace.
We pray for those preparing for Baptism. Matilda and Poppy Pittaway, Emmy Rose Butler and Niyah Bennett
We pray for those preparing for Marriage.
Your Prayer Requests online link Send your Prayer Requests to be displayed online link
Future Dates
Annual Family Camp from Friday 29th August to Sunday 31st August. Information sheets and booking forms at the back of Church and in the Parish Office. You can also confirm a place by phone or email to the Parish Office. Book as soon as you like and nearer the time we will have to have definite numbers for catering and activities.
Arrangements for the Parish trip to Lourdes next year. This will be May half Term, May 23rd to May 29th. The cost will be £550 and we are taking names for the first fifty places. If there is demand we will then book on the next fifty. To secure a place please call in to the office with a £25 deposit as soon as possible.
Christ the King Football Team
Christ the King Football Club will be holding their 70th Anniversary celebratory dinner on Saturday, November 12th, 2016, the venue for the event will be the Royal Court Hotel. There will be other events throughout that year starting with a mass in January, dates etc will follow in due course. Contact James Brown for more information email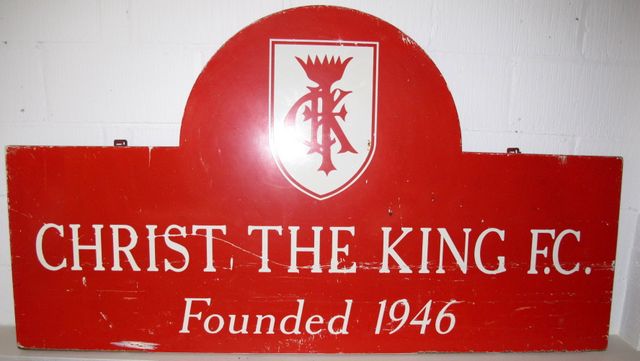 Gaza: Catholic Church told to evacuate ahead of Israeli bombing

The Holy Family Latin Church in Gaza has just received an evacuation order warning them that Israei is planning to bomb their neighbourhood tonight. In a message, a priest writes: " The church of Gaza has received an order to evacuate.. they will bomb the Zeitun area and the people are already fleeing. The problem is that the priest Fr George and the th

Cameron must act to save Iraqi Christians

The UK head of a Catholic charity has hit out at the British Government for helping "to lay the foundations" for the rise of extremists in Iraq who have flushed out the last remaining Christians from Mosul after 1,600 years. Neville Kyrke-Smith, National Director, Aid to the Church in Need (UK), said the UK's response to uprisings in the Middle East "has blo

New inclusive church resources from DLT

DLT is soon to publish a new series to help churches everywhere to be equipped to welcome all people who live with disability or a mental health issue. Each title contains first-hand personal experiences of people such as Susan, who have felt excluded from churches because of either their disability or their mental health, theological reflection, resources,