The livesimply award is an opportunity for Catholic communities – parishes, schools, religious orders and chaplaincies – to respond to Pope Francis' invitation in Laudato Si' to "work with generosity and tenderness in protecting this world which God has entrusted to us".
"Live Simply, so that others may simply live". This was a call to which the parish of Christ the King, Coventry, readily responded.  To gain the award, groups must show that they have been living simply, sharing their resources with the poor and living sustainably with Creation.
The parish was commended particularly for their Annual Parish Family Camp and the many projects in which they are involved with other Churches and the local community, such as the Coventry Night Shelter, Carriers of Hope, Good Neighbours and community lunches. Christ the King is a Fair Trade Church, works with CAFOD (Catholic Aid for Overseas Development) and contributes to the Ibba Girls School in South Sudan. It is also concerned with conservation of energy and the earth's resources.
On Sunday 23rd September the parish was presented with the livesimply award by Helen Moseley, from CAFOD at both the 9am and 10.30am Masses. Nationally Christ the King was the 39th  livesimply award. The livesimply plaques are mounted in the entrance of St Augustine's and Christ the King. The photographs below show the livesimply award being presented and some of the ongoing ideas associated with the award.
Fr Tom wishes to thank to all those involved in the various Parish groups that remind us of our care of "creation" and care for our brothers and sisters who are in need.
For more information on how to become a livesimply  community click here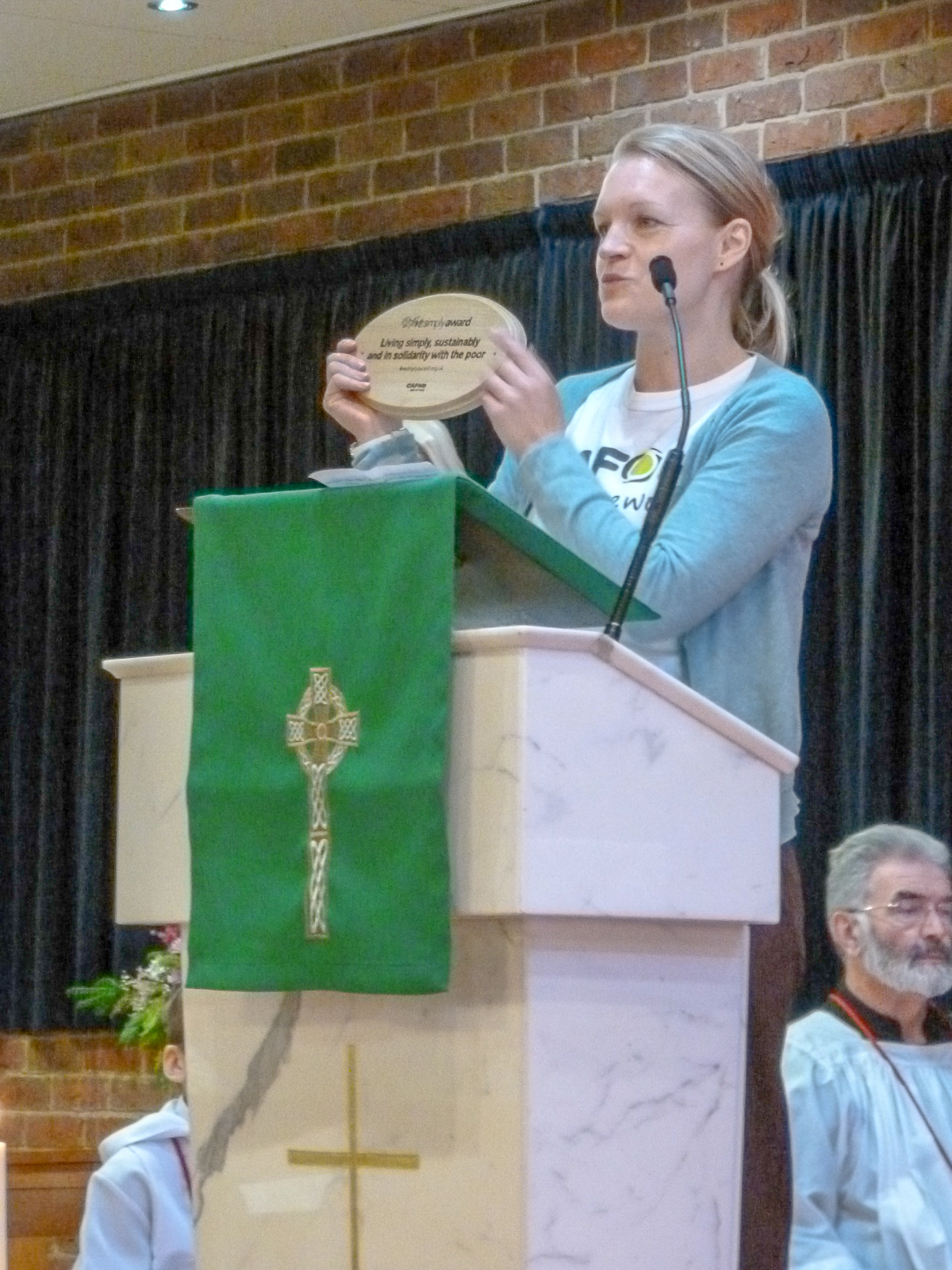 Helen Moseley, from CAFOD at Christ the King 9am Mass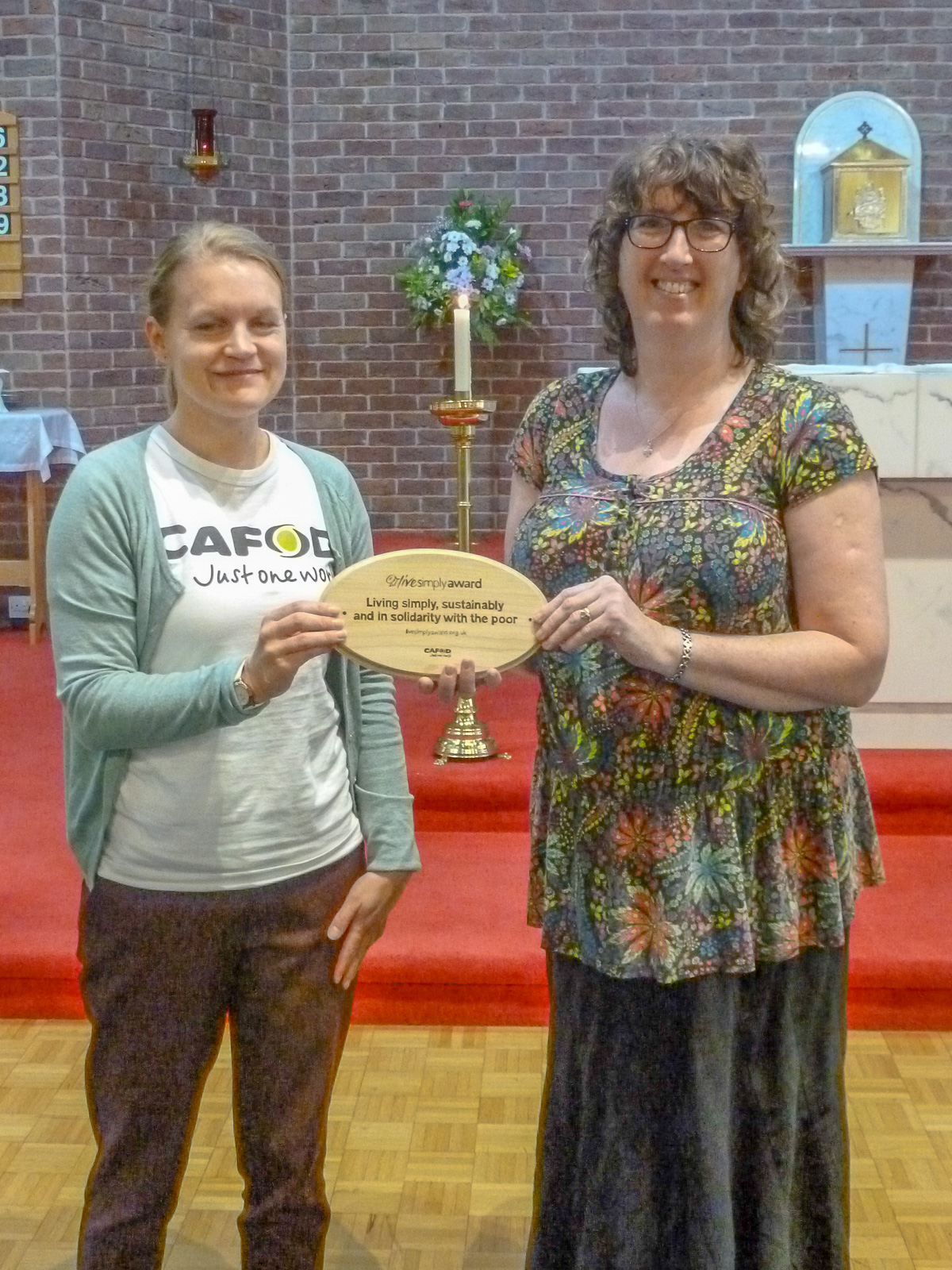 The Live Simply Award Plaque being presented to Fiona Hoey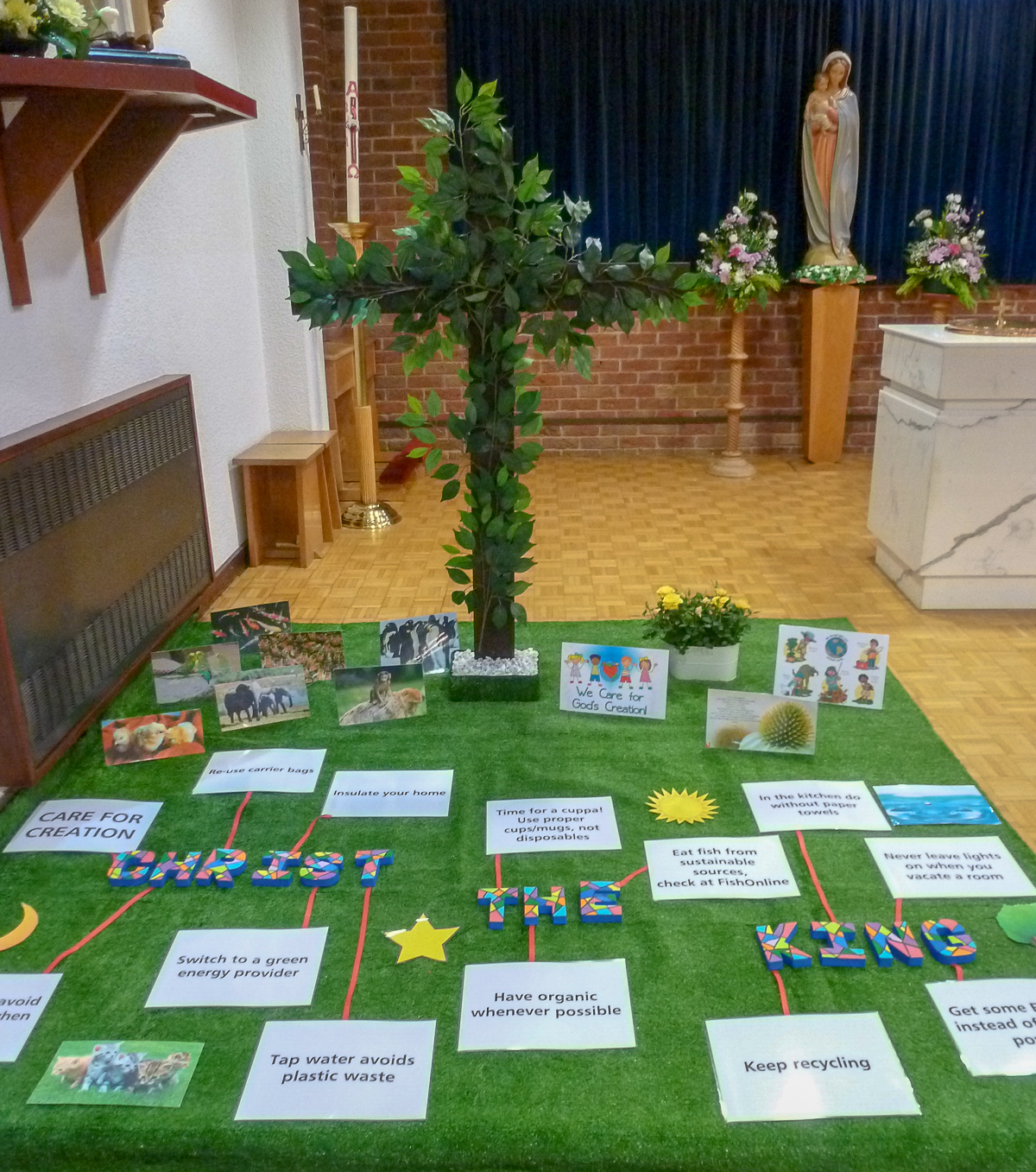 Some of the ideas that Care for God's Creation